This page is a stub, proper info will be added later.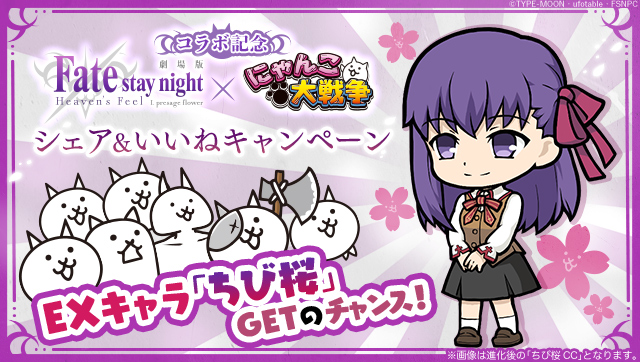 Chibi Sakura 「ちび桜」 is a Special Cat that was announced as a reward for the SNS campaign that promotes the collaboration between Battle Cats and Fate Stay Night [Heaven's Feel]. This unit is implemented in update 6.6.
More info can be seen at: https://ponos.s3.amazonaws.com/information/appli/battlecats/news/fate_2017_sns.html
Ad blocker interference detected!
Wikia is a free-to-use site that makes money from advertising. We have a modified experience for viewers using ad blockers

Wikia is not accessible if you've made further modifications. Remove the custom ad blocker rule(s) and the page will load as expected.